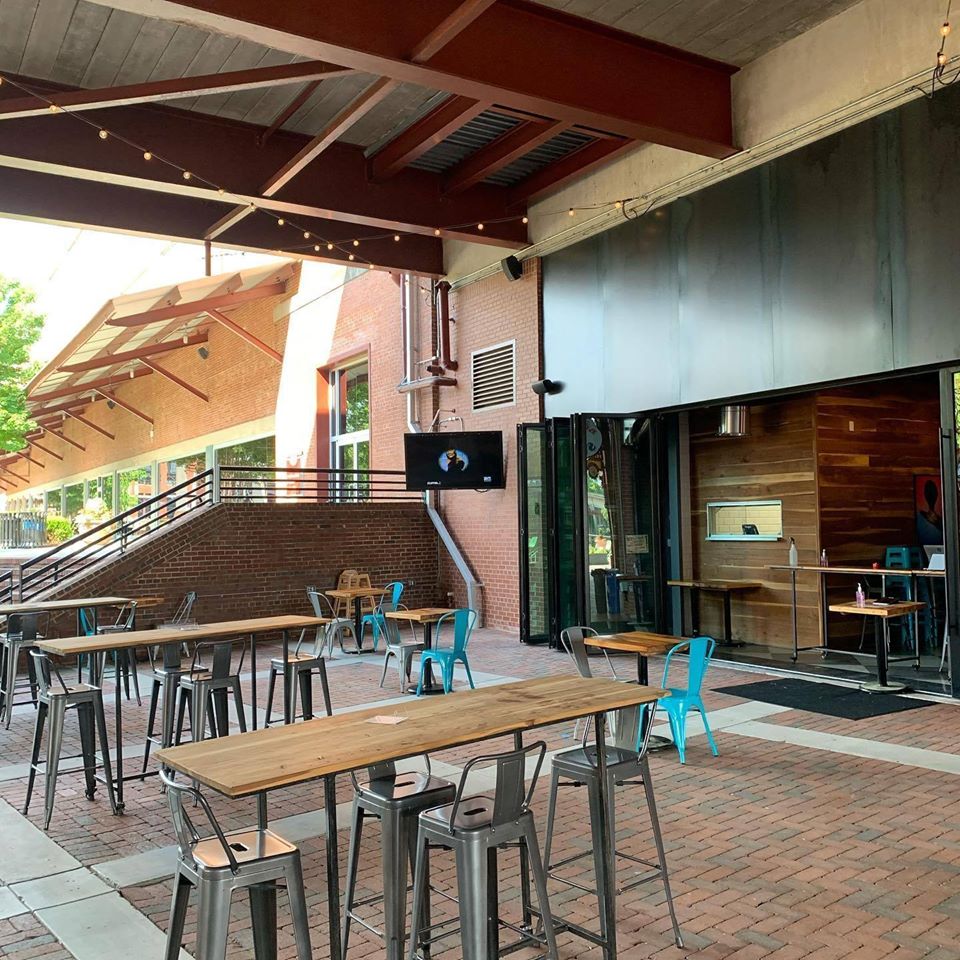 ALL OUTDOOR DINING AT AMERICAN TOBACCO CAMPUS
Due to COVID-19 we have  moved our furniture to our covered patio at American Tobacco Campus. There are also many outdoor dining options throughout historic campus. We have taken the following additional precautions to ensure the safety of our guests and crew.
Contactless ordering for dine-in and pickup available here HERE
Additional cleaning protocols
Placards placed to help social distancing while waiting in line
Sanitized buzzers for patio dining to reduce gathering
Sanitizer available for walk-up guest
Wearing mask and asking that guest wear mask when moving around the patio.
Daily medical checks of crew and request anyone not visit Boricua Soul showing symptoms of COVID-19
These are just a few the precautions we are taking to keep everyone safe but please ask for management to receive information of additional measures.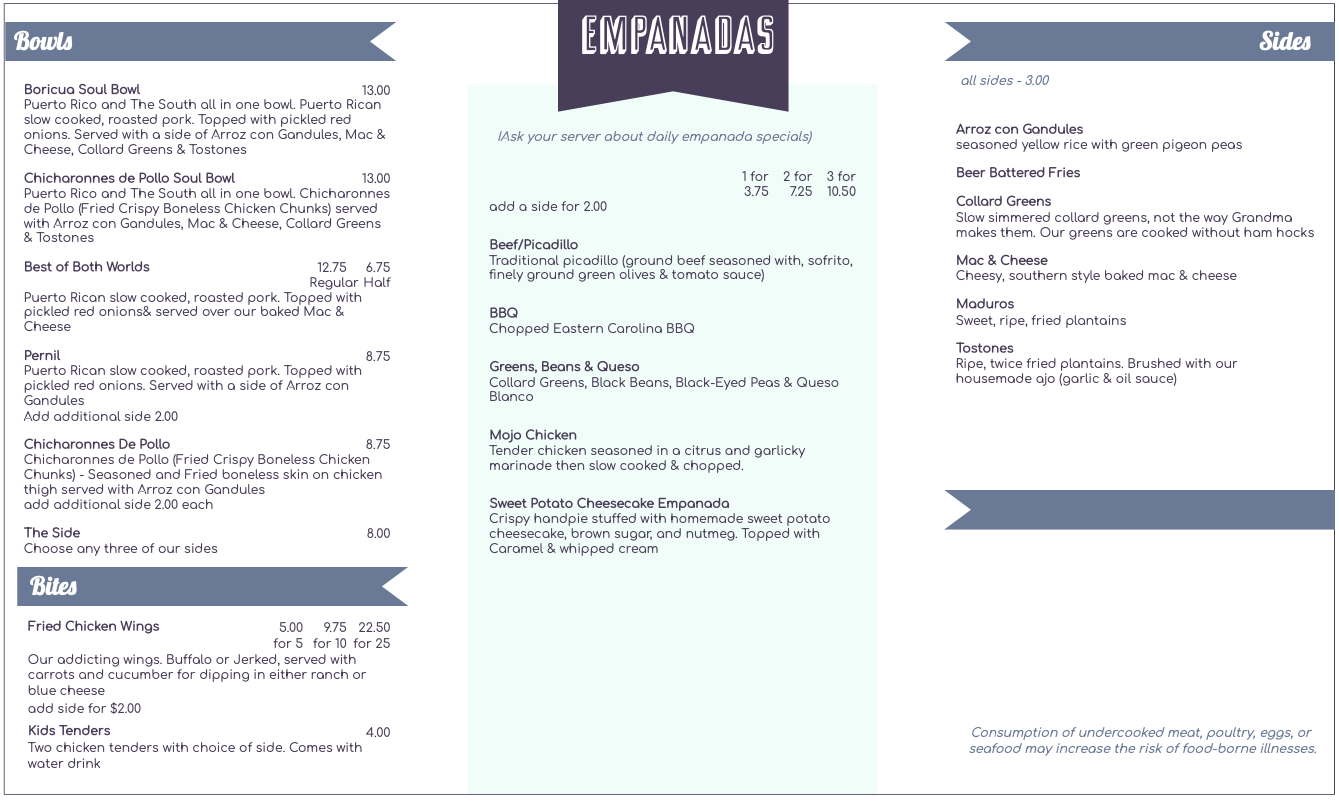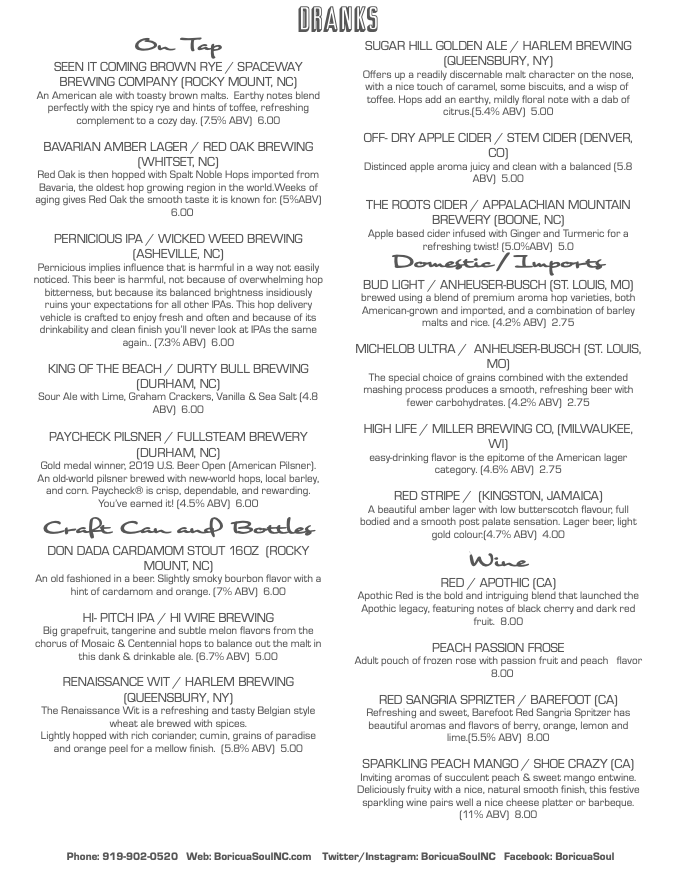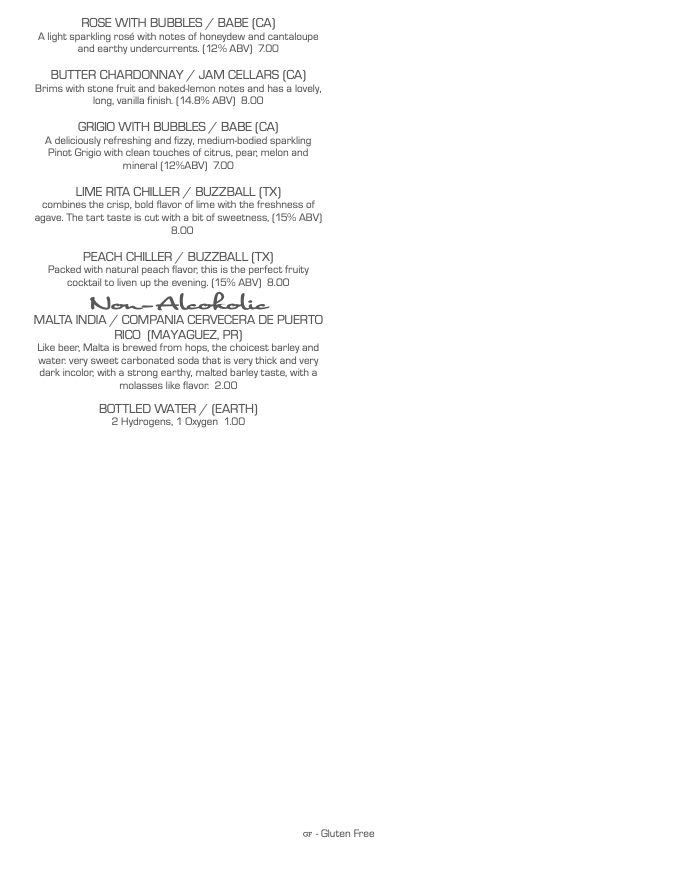 LIVE JAZZ WITH BULL CITY IN THE BASEMENT SUNDAY 3-5pm
COMING SOON